Rental Assistance under the Housing Choice Voucher Program
Who Qualifies?
Applicants whose annual income falls within the below listed amounts:
| No. Persons in Household | Annual Income |
| --- | --- |
| 1 | 28,150 |
| 2 | 32,150 |
| 3 | 36,150 |
| 4 | 40,150 |
| 5 | 43,400 |
| 6 | 46,600 |
| 7 | 49,800 |
| 8 | 53,000 |
How can I apply for the Voucher program?
ONLINE APPLICATION Apply here
*Use Google Chrome to complete application.
Needed Documentation for all household members:
Social Security Card
Court Issued Birth Certificate
Picture ID (Age 18 and Above)
Needed Documentation if applicable for all household members:
Gas, Electric And/Or Water Bill
Income Verification (Including wages, unemployment, child support, SS, SSDI, cash assistance, etc.)
Asset Verification (Such as Checking or Savings account statements)
Applicants must have a history of being a responsible tenant and citizen who pays legitimate bills, respects neighbors' rights and takes proper care of premises. Once participating in the Voucher Program, a family remains eligible as long as their share of rent does not exceed the rent plus utility allowance.
Utility Allowances
VIEW UTILITY ALLOWANCES: EFFECTIVE 8/1/2022 – 7/31/2023
VIEW UTILITY ALLOWANCES EFFECTIVE 8/1/2023 – 7/31/2024
Is there a Limit on the allowable rent?
Rent plus utility allowances, as established by the Housing Authority, must not exceed Federal established limits.
Can a Voucher Holder rent any size unit?
The size unit for which a family qualifies will be set by the Housing Authority on the basis of the family's size and makeup. Generally, one bedroom is allowed for every two persons in the household. However, if a family can rent a larger house or apartment and their share of rent and utilities do not exceed 40% of their adjusted income, they may do so. Occasionally a family can rent a smaller unit provided there is at least one living/sleeping room for every 2 persons in the family.
Can the Voucher Holder continue to rent his or her present unit?
YES! If the apartment or house meets the required standards and if the landlord is willing.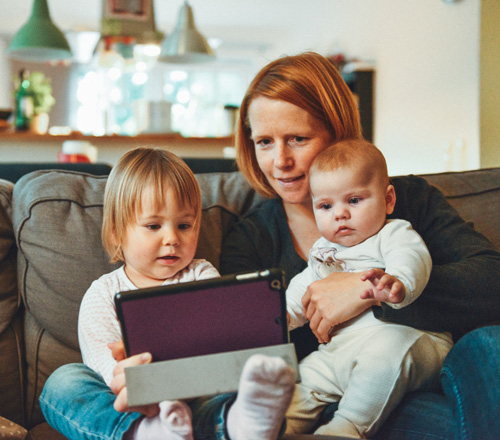 How much help does the family receive?
They pay no more than 30% of their income for rent and utilities.
EXAMPLE: A widow and her two children rent a 2 bedroom apartment for $300, all utilities paid. Her income is $500 a month. Her share of the rent would be $126 per month.
Does any applicant get priority?
YES – Marion County Housing Authority maintains a waiting list in accordance with previously established priorities.
How does the program work?
The Marion County Housing Authority will be able to assist a limited number of applicants for assistance. Applicants who receive Vouchers have 60 days to find a qualifying apartment or house which the owner is willing to rent under the program.
The program provides rental assistance for modest income families in privately owned rental apartments, duplexes, mobile homes, or houses.
It provides landlords, renting sound housing at reasonable rental rates, to receive a portion of the rent for a subsidized tenant directly from the Housing Authority.
The Housing Authority inspects, and may approve, the proposed apartment or house if it meets the Program standards for decent, safe and sanitary housing. The Housing Authority signs a contract with the landlord to pay a set portion of the rent, Voucher holder signs a lease with the landlord.
Voucher Briefing Video